If you cannot see the images properly, please click here.

Dear Crimson Tennis Family,

There is so much to be grateful for this Thanksgiving. We are very blessed to have wonderful young men on our team, supportive parents and a long line of alums and friends who stay engaged with our program. Harvard Tennis goes back a long way and we aim to continue to uphold the values and competitive excellence of all of those that came before us. Our mission statement as coaches has not changed—to produce young men of excellent character who leave our care prepared to be strong leaders with integrity. Thanks to the Athletic Department and the University, Harvard continues to be wonderful environment in which to grow and learn.

Coach Dave Fish
Ever wonder how Coach Fish got his start in coaching? Can you guess his other possible career path after graduation? Want to see his stylish 70s threads? Check out this short video feature on Coach Fish recently produced by Flosports that traces his path into coaching and the formation of his coaching philosophy. It is great window into what drives our legendary coach.

Fall Wrap Up
We have had a glorious and busy Fall here in Cambridge. We played more outdoor tennis than ever before, including well into November! The Fall season ended on a high note at William and Mary with Kenny Tao capturing the tournament title with players from VCU, ODU and W&M in the mix. The whole team competed well throughout the line-up. Senior Brian Yeung earned All-Tournament honors with a perfect 3-0 singles record, while Junior Jean Thirouin went undefeated in doubles. Check out all the results here.

Here are the boys after gorging themselves on some local Virginia BBQ (a Harvard road tradition). Yes, the team still travels in coat and tie!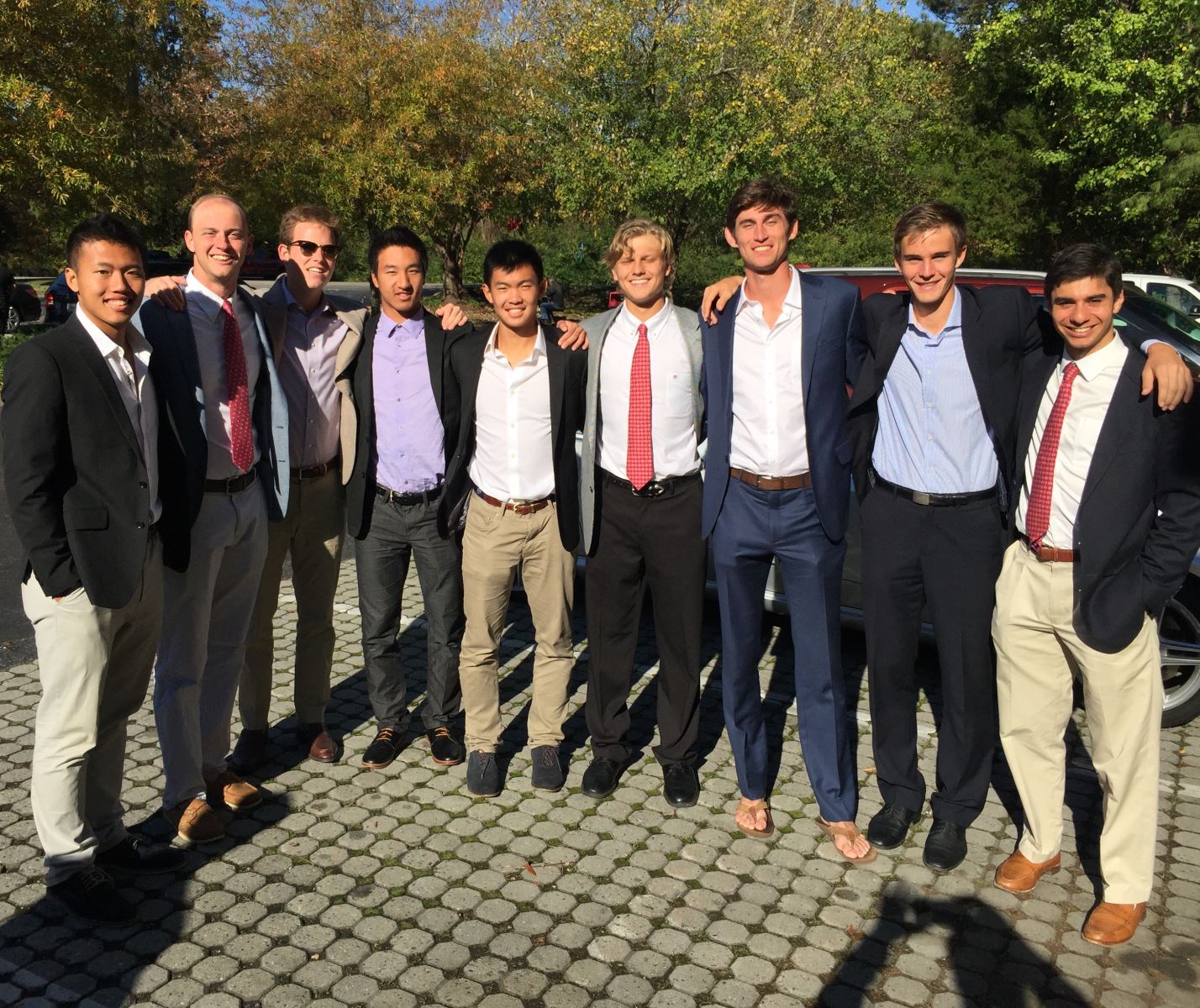 The Game
This past weekend was the 133rd Harvard-Yale football game at home. The Crimson was on a nine game winning streak which was snapped by the Bulldogs late in the fourth quarter on a controversial touchdown call. The loss was nearly upstaged by the "Supermoon" in which a group of rowdy Yale students dropped their drawers and mooned (and more) the Harvard section.

The game day weather was spectacular and the tailgating was in rare form. The Friends of Harvard Tennis hosted their own great tailgate in the Beren Tennis Center, which drew former players and families from multiple generations. Below are a few snaps however, there were many others in attendance not captured, including Scott and Michelle Clark, Davis Mangham, Will Guzick, Mike Libert, Mac McAnulty and Denis Nguyen as well as Rick and Steve Devereux and Bruce Price. A huge thanks to all who came out and a special thank you to our Friends Chair, Debbie Goldfine, for hosting and organizing such a fun day.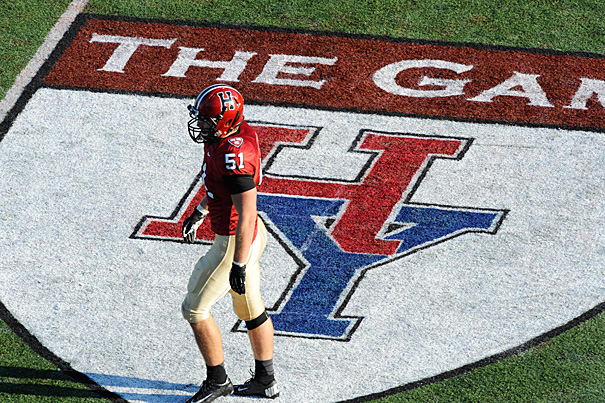 Sunshine and grass on the field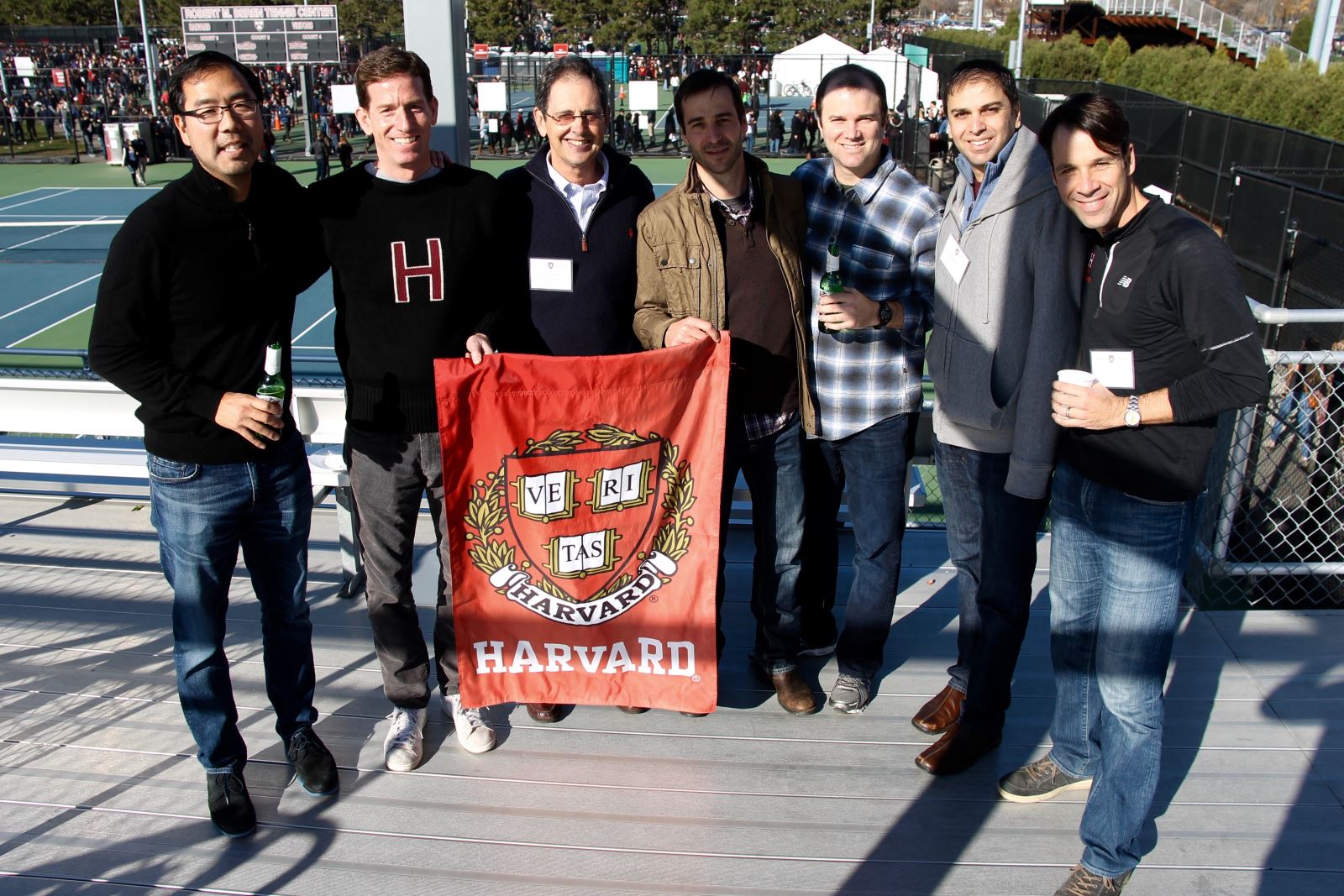 The 90s Gang with Rich Lee, Adam Meister, Dave Fish, Dave Ament, Todd Meringoff, Kunj Majmudar and Coach Andrew Rueb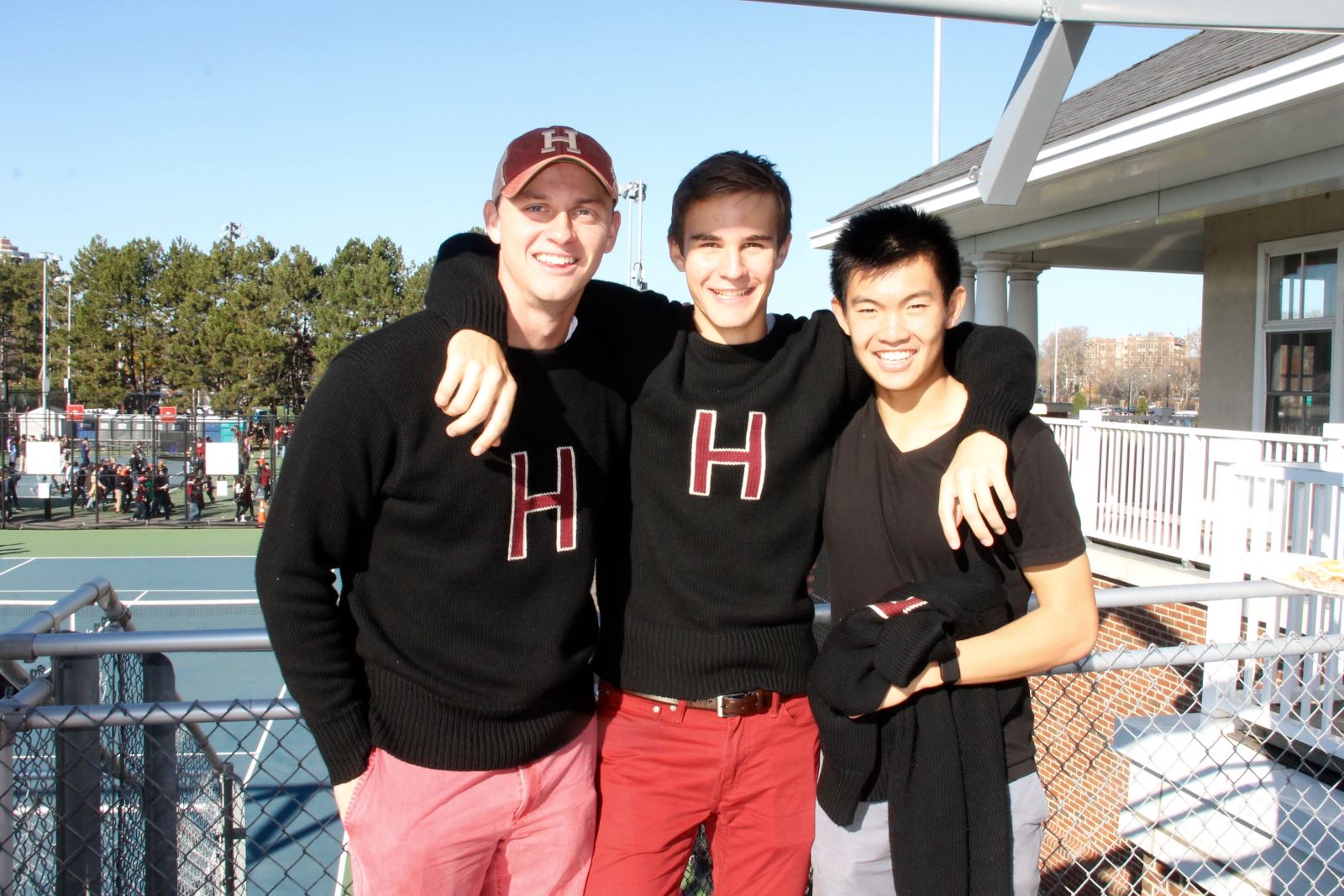 Current Players: Sophomore Michael Peters from St. Louis, junior Jean Thirouin from Paris/Houston, and junior Kenny Tao from San Fran (pictures courtesy of Georgia Lee)

We'll have more news to share in another newsletter soon. For now, on behalf of all of us at HMT, we wish you and your families a truly blessed and joyfulful Thanksgiving.

Best from Cambridge,
Andrew and Dave
Please don't include me in future emails.